Therapy is provided at The Oaks PACE
Mission Statement of The Oaks PACE

The Oaks PACE mission is to enhance the quality of life and autonomy for frail older adults, while enabling them to live in the community.  The Oaks PACE is designed to preserve and support the older adult's family unit.
To be eligible, you must
v    Be age 55 or older.
v    Live in the service area of the PACE program.
v    Be certified as eligible for nursing home care.
v    Be able to live safely in the community.
The goals of PACE are:
v    To maximize the independence, dignity, and respect of PACE participants;
v    To help make PACE participants more independent and improve their quality of life.
v    To provide coordinated quality health care to PACE participants;
v    To keep PACE participants living safely in their homes and communities as long as possible;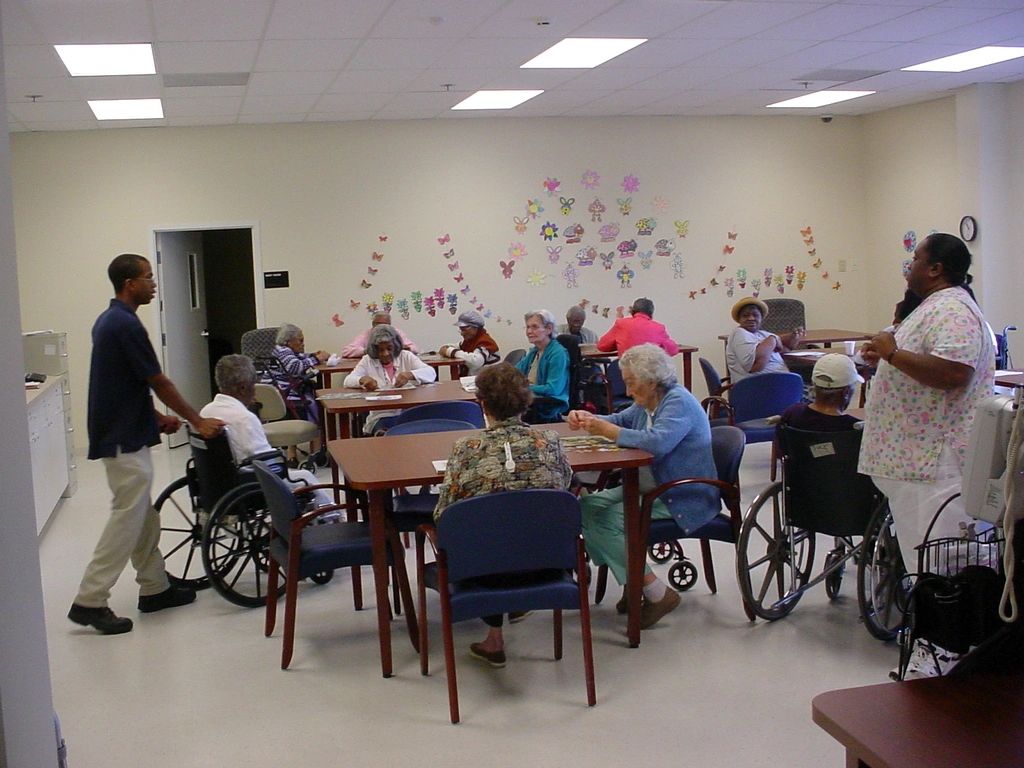 Recreation at The Oaks PACE
Team Approach

PACE takes the "TEAM APPROACH" to care for its participants, which revolves around its diverse, interdisciplinary team.  The interdisciplinary team is composed of the PACE Physician, Nurses, Therapists, Van Drivers, Aides, Social Workers, Pharmacist, Dietitian, and other disciplines, if needed.

The day center includes a health clinic, two large common day rooms for socialization and eating and a quiet room for down time.  Lunch is provided at the center.